By Van Anh Nguyen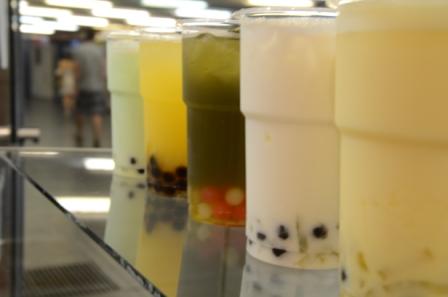 Summer now is in Budapest within the temperature extremely hot 40 degree recently. Are you expecting a new cold drink today? Let's try Bubble Tea from Asia!
Bubble tea sounds very new for Hungarian but it is actually familiar with almost citizens in U.S, U.K, and other Europe countries as Germany, Slovakia... What is bubble tea? It originally comes from Taiwan during 1980s. Drink recipes may vary but most of them contain a tea base mixed with fruit (or fruit syrup) and/or milk, especially small chewy tapioca balls – commonly call pearls. Bubble tea becomes a tasty cold drink in summer and is really welcomed by European in whole the world. Actually, you can drink Bubble tea as hot drink in winter.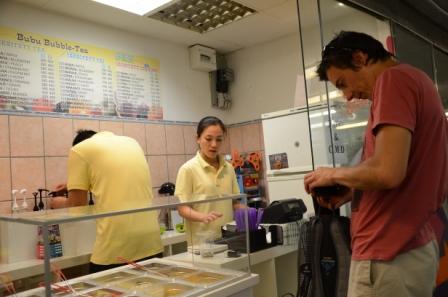 Starting with the idea from the development of Bubble tea in Germany, a Vietnamese couple brings to Hungary a new prospective drink by setting up a shop call Bubu Bubble tea in Ferenciek tere - Budapest in May 2012. After 2 months, this shop has welcomed more than 50 guests per day involve Hungarians, travellers, foreigners and of course Asian. Dang Thai Hoang, owner of Bubu Bubble tea, said: "We know that bubble tea is new in Hungary, so we try to be hard working by opening every day include weekend, keeping high quality, also lowest price as much as we can to introduce this drink further and further". During the first month, they were giving out free samples for everyone came over the shop. Moreover, delivery is applied through both phone call and website.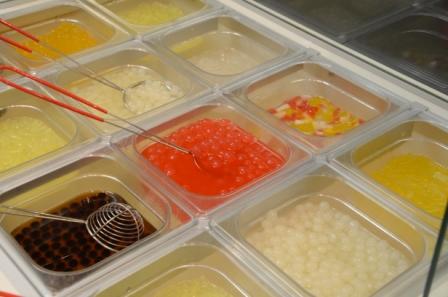 Bubu Bubble tea is serving near 40 types of bubble tea with different taste. You will not get bored with this drink for quite long time. "The number does not stop at 40, it will be updated soon", Dao Thi Hoa Phuong, co-owner of the shop said.
I am myself addicted to this cold drink since the summer is becoming hotter and hotter. As my suggestion, at the first time visits the shop, you should try the Coconut and Honeydew with milk. They are really impressive.
Although some machines are needed, but since a new product, timing and financing; if bubble is extremely attractive Hungarian taste they will complete the shop more in near future in order to serve more guest at the same time.