By Hakeem Babalola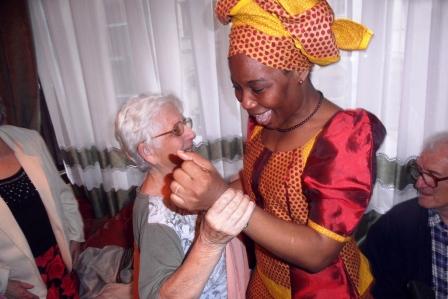 The embassy of Nigeria in Budapest celebrated the country's 52nd Independence Day with a visit to two social institutions in that country.
The gesture, described as part of "a practical expression to bring the two countries and their people closer", is the first of its kind by the embassy since opening in 1992 after twenty-eight years of Diplomatic relations between Nigeria and Hungary.  
At the Elderly People's Home, Nigerian ambassador to Hungary, Chief Eddy Onuoha, told local reporters that the event was a special way to foster better relationship between the two countries.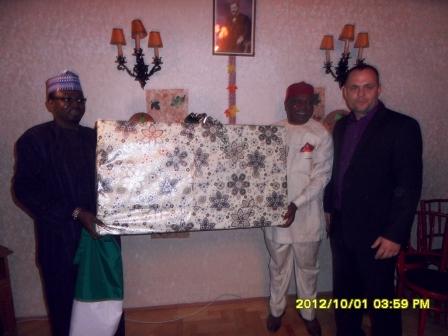 Onuoha, who is the 6th Nigerian ambassador to Hungary, hinted that the embassy has intention to do more things in this Danube area which would further facilitate mutual understanding and inter-cultural activities. .
Describing his people as perhaps the most hospitable in the world who like strangers, the ambassador stated that the government knows we are here, but "we also want the people to know we are here".
Though yet to present his credentials to the Hungarian government, he noted that raising successful children should be the priority of any right thinking parents. He added that no mater how rich a parent is, if such parents fail to help prepare their children against the life obstacles, then it is outright failure.
He therefore enjoined parents to give their best to their children in order to perfect skills which would enhance the young ones to succeed academically.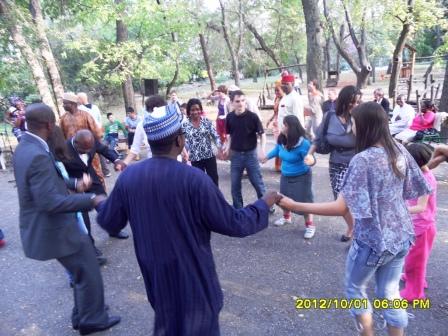 The visit seems to electrify the senior citizens as most of them – even with walking wheel – danced to the "uncustomary" visit with their faces wreathed in smiles.
However, the situation at the Children's Home appeared more interesting as the kids whose ages fall between 8 and 20 mingled freely with their visitors. They smiled their thanks with curiosity, questions, jokes, dance and what could be described as genuine appreciation.
Similarly, the directors of both social institutions expressed their gratitude. Barta Zsolt of Elderly Home described the occasion as an extra-ordinary way to start work at the institution. Feséregyháziné Girtler Andrea of Children's Home simply said, "It is a day these children will never forget. It is intercultural at its best".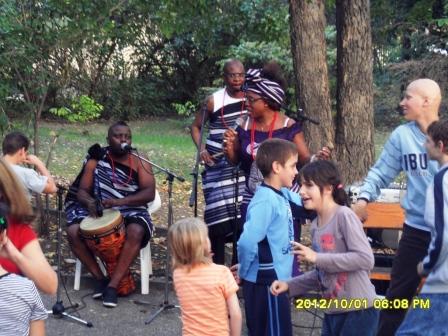 While Majoros Lajos, 10, kept asking where the gifts come from; Németh Zsuzsi, 14 read a brief History of Nigeria. She described Nigeria as the art of music in Africa.
And indeed, the trio of Foluke, Lanre and Remi combined voice sonorous with an elegant beating of conga and talking drum to drive Miss Németh's point home.
The elderly got a flat screen television and the children got a tent, trampoline and scooters which was unpacked immediately for onward use.