By Itopa Tersoo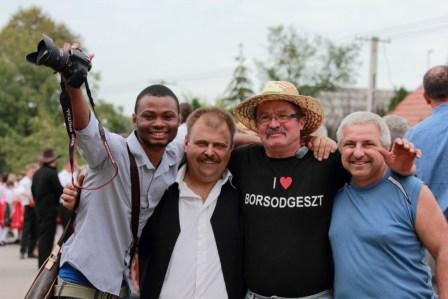 Living in a foreign land has been a great motivation and challenge to my life as an individual and as a businessman. I came all the way in 2010 from the western side of Africa (Nigeria) into Europe (Hungary) in order to further my education and see how I can secure a much more better life for myself in the nearest future, with the idea that life in Europe is far more better than the life in Africa; Could this be true? Now let me briefly share with you my own experience while living here in Europe.
In 2009 I gain admission into International Business School Budapest, Hungary, where I'm still currently studying International Business relation. It took me a while to get the visa into the country even though I was admitted into school already, but all thanks to God I later got the visa in 2010 then I found myself in "Europe" a land where most Africans assume once you arrive you automatically get rich. The simple truth here is that, my life has not been better off because I came into Europe, I can proudly say my life has improved because I have been compared by the system to work harder than the way I use to work while In African.
When I first arrived Hungary, the first feeling I had was; "Now you are on your own" it was a feeling of taking responsibility for all of your life affairs, all by yourself, without getting help from anywhere. I was motivated to look for a job besides my school because everything was so expensive compared to my country. In as much as I wanted to work, I could not find a job because of the language barrier, I didn't find anything until I was on holiday which was during summer time, I later found a student job but we were required to stand for 7 hours while working, they paid according to the hours we worked but the payment was not really something to write home about compare to the nature of work we did. It was almost impossible for me to live the kind of life that I already imagined in my heart before I came to Europe; I was frustrated and disappointed at the same time and besides that, for the fact that everything was so expensive including the house rent, food, clothing etc. made life more difficult for me. There was just no single means of making money. I have always loved to be independent, thought I had all the support from my mother, including my school fees, the house rent and so on, but I cannot leave the entire task on her, especially now that I've come of age. I needed to do something, at least to be able to provide for my basic needs without having to ask for support from my mother.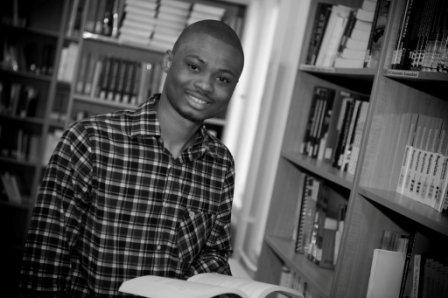 Life in Europe could be worst than what we have seen in Africa, the only difference here is that; there are more opportunities and chances to achieve something with your life in Europe than Africa, but you have to be willing to work harder than anything else. I have tried some many other things in order to make money to maintain the expensive life in Europe which includes; casting for movie position, developing a student program under telecommunication companies in Hungary (T- Mobile and Telenor), Writing articles etc. On a personal note I won't have ever thought about doing all this, but the hardship and system in Europe will compare you to stand up and do something for yourself, because nobody will put food on your table in Europe if you don't look for the food yourself, unlike in my country Nigeria where you can get cheap food from anywhere; it's a total different system here in Europe. I had to start something by myself since it was very difficult finding a good job in Hungary. This year (2012) I bought a video camera from the money I have been saving all this while, and I got some Movie editing software, I enrolled into movie editing tutorials and soon or later I started making commencal videos, covering event, sports, festivals and now I have hope that I will soon start shooting music videos and making my own Movies. These are the benefits of living in a foreign land; I realized I was alone, so I had to help myself to achieve something with my life.