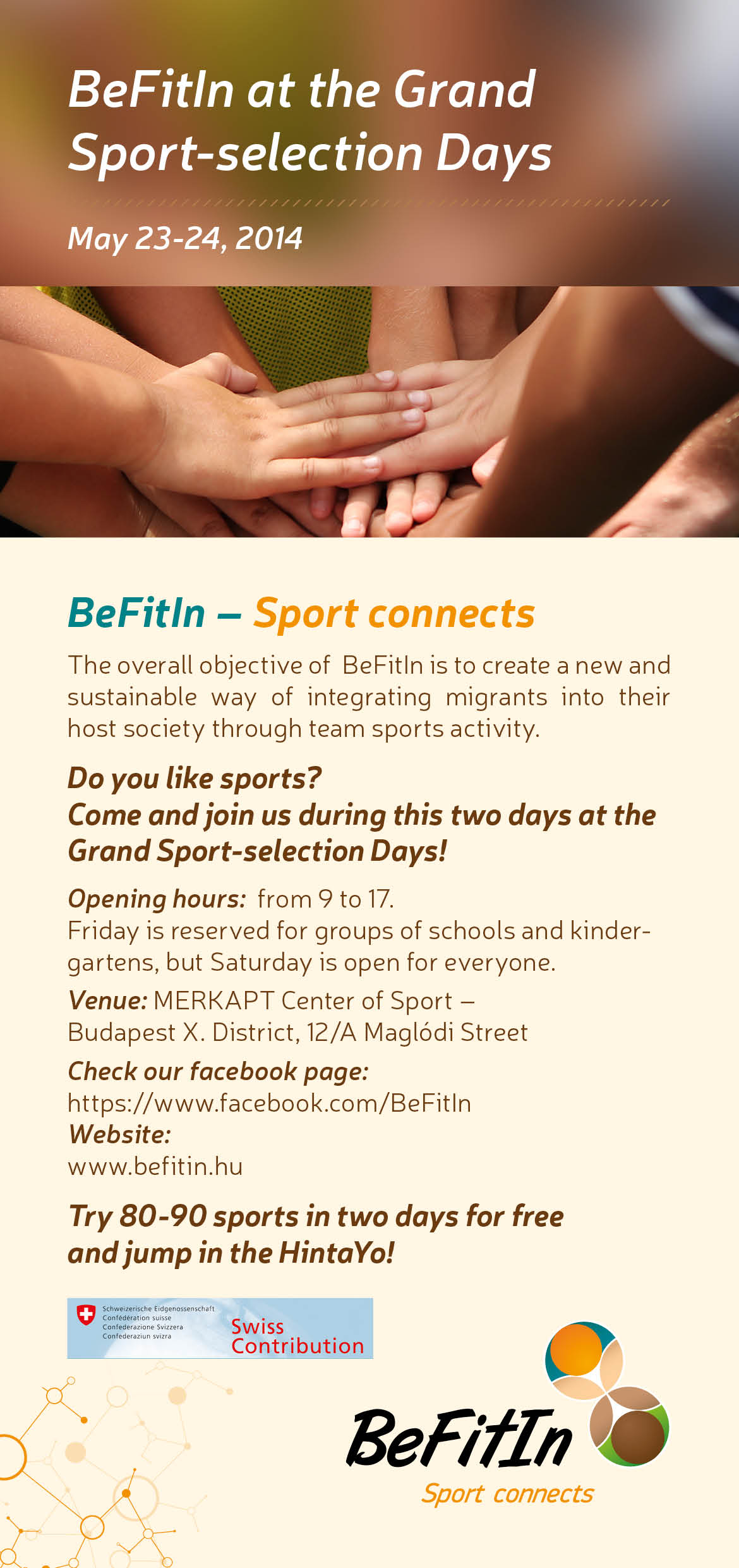 The overall objective of the project is to create a new and sustainable way of integrating migrants into their host society, through sport activities in Hungary.
Hungarian sport federations and clubs will be represented, providing the possibility for migrants to try different activities and to join to the club!
On the 23 (students) and 24 (everyone) of May 2014, we will have a sports event where you can try 80-90 sports in two days for free. The event starts at 9 a.m. and ends at 5 p.m. at MERKAPT Center of Sport – Budapest X. District, 12A Maglódi Street.
COME AND JOIN US!
For more information: